Teams who say Smart Guess is the 'most efficient' Planning Poker tool in Jira - how do they run their refinement meetings?
Smart Guess users who, in their reviews, say:
'After trying many estimation tools in Jira, we landed on Smart Guess. It's the most efficient and the best app we've used'
'Smart Guess allows you to do the entire estimation process right from the issue. This makes the entire estimation process lightweight & intuitive'
'I love ❤️ that we can point from the issue card itself'
How do they run their refinement meetings? Here is how:
1. Use the Jira Backlog to organize the stories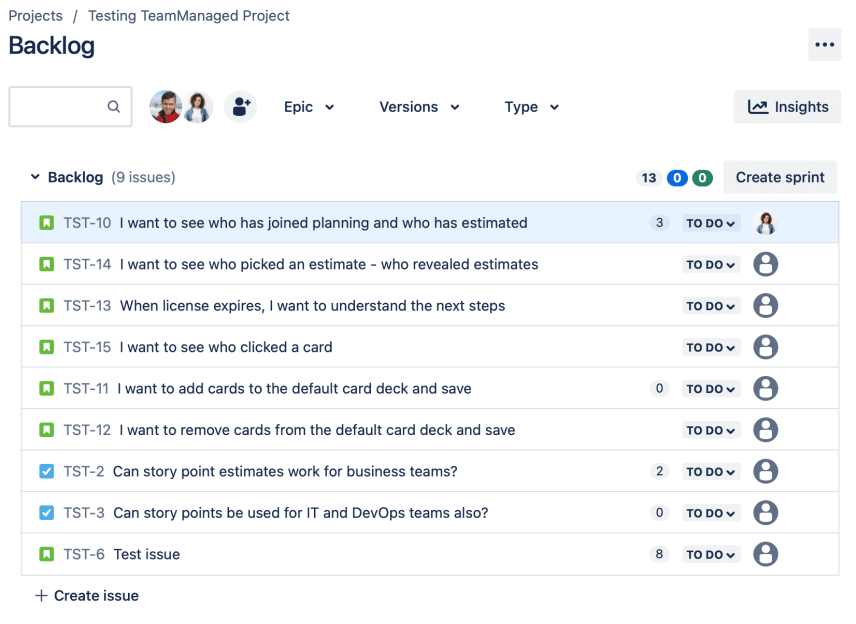 2. Use the Jira Backlog - Issue Panel during refinement to discuss each story and note decisions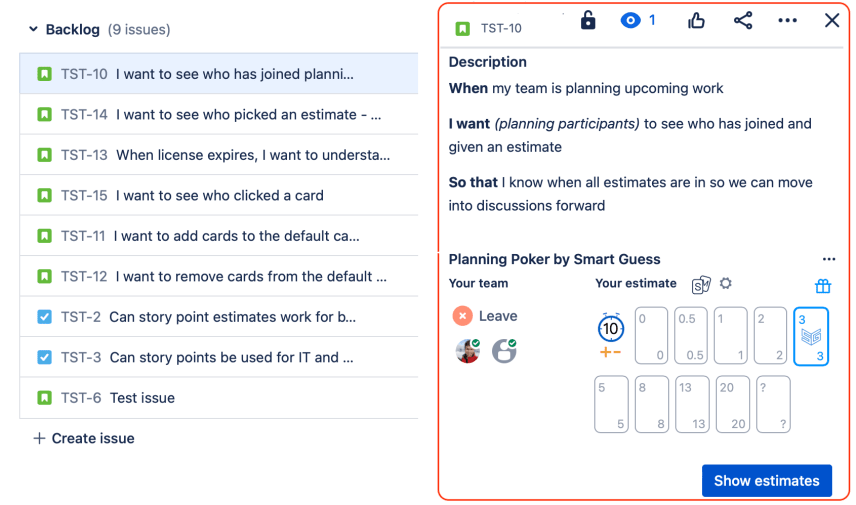 3. Use Planning Poker by Smart Guess to estimate stories with one click
That's it! For a more detailed breakdown, check out the documentation - 2 min read.
So what - why is this important?
One-click Planning Poker, compared to traditional tools, means there is:
No setup
No estimation session created
No stories to pick out for the session
No extra screens to navigate to
No inviting the team
No link sharing
No naming the planning session
No complexity in saving the estimates ...
Just Intuitive, Lightweight, One-Click Planning Poker. That's why users ❤️ running their refinement meetings using Smart Guess.